CLIENT: GREEN FOR ALL
Services Performed:
Development of national online challenge
Song design and production.
Music video production in L.A. Oakland & New Bedford, MA.
Post Production and Marketing Consultation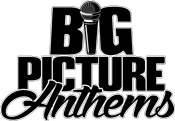 500K Views – Across Social Platforms
1,000 – New Sign-Ups from CTA
CHALLENGE
Green For All needed a dynamic approach to launch their #FuelChange campaign, a movement to increase electric trucks, buses, and cars as a solution to diesel air pollution that kills more people prematurely than car accidents. Our goal was to engage the nation through real stories about the effects of transportation pollution.
PROJECT
We produced an anthem and music video to propel the launch of the #FuelChange campaign.  We worked with Green For All to develop an outreach and launch strategy. We designed the song and concept, and worked with talent and partners to engage the community in several video shoots in Los Angeles, Oakland, and New Bedford, MA.
PROCESS
The project featured talent selected from the #FuelChange Challenge, a social media talent search we developed. More than 50 artists submitted nationally, generating hundreds of thousands of impressions even before production commenced. This helped build an audience excited for the final product.
How Authentic Expression Ignites a National Environmental Campaign
Read more about the story of how a video campaign was created with the intention of engaging artists on the front lines of a complex environmental and public health issue. 
To read more, click on the link HERE.