Our Story
Big Picture Anthems was founded in 2016, but its model has been developed over the past two decades. Founder Ben Gilbarg was at the helm of New Bedford-based non-profit 3rd EyE Unlimited from 1998-2011. Over that time, 3rd EyE was a beacon of light for thousands of underserved teens, helping them find their voice, and contribute to positively transforming their community through music, art, media, and community organizing. Producing socially conscious hip hop-based media was a vital part of 3rd EyE's work. From 1998-2010, they produced a TV show entitled "Put Out the Word," which aired on the Dish Network and public access tv eclipsing a reach of twenty million homes. In 2008, Ben along with fellow artists Tem Blessed and Mitchell Garner created the "Green Anthem" which synthesized the green jobs movement led by Van Jones and Green For All. After screening the video in front of 3,000 people at the Good Jobs, Green Jobs conference in Washington D.C. and receiving an overwhelmingly positive response, they knew they were on to something.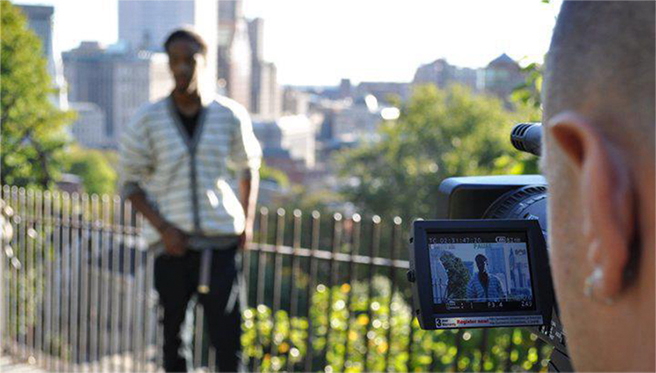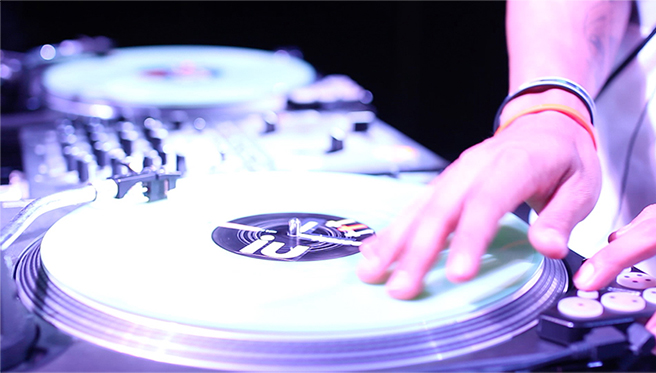 In 2010, along with Frank Barrows, Ben founded YAP! (Youth Ambassador Program), which employed 3rd EyE teen artists to make music about national park themes. Their first hit, "Get Outside and Move" was featured as a success story on Michelle Obama's initiative letsmove.gov., and national parks across the country began using YAP! content as a model for engaging diverse youth. Ben was seeing the impact of their creations, and finding his niche. After moving on from 3rd EyE in 2011, Ben was hungry to bring this model to the next level and attended Boston University for his graduate degree in Media Ventures. He created Big Picture Anthems within his time in the accelerator program, and has since worked with industry professionals and advisors to expand this model to a national scale. Big Picture Anthems was ultimately founded to make a national impact on underrepresented youth.
About The Founder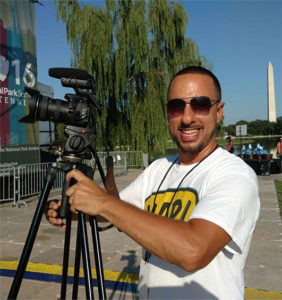 Ben Gilbarg is a creative catalyst and a communications visionary with a passion for social change. Ben was born and raised in New Bedford, MA where he has developed a lifetime of cultural competency through growing up in a socioeconomically and culturally diverse setting. In 1998, he co-founded 3rd EyE Unlimited and pioneered a movement that engaged and educated the community through arts, media, and mentoring. In his 13 year tenure at 3rd EyE, Ben directed more than eighty events, including community forums, school-based multimedia performances, and large events. Ben has thousands of hours in experience in managing large, complex projects, including the annual multifaceted 3rd EyE Open Festival (2000-2011), a nationally recognized Hip Hop cultural festival. Ben has had 22 years of experience in video production. In 2011, Ben founded Visionary Communications Consultants, LLC, and has produced content for clients such as Boston University, National Park Service, the University of Rhode Island, the City of New Bedford, and the Mass. Department of Public Health among others.
In 2010, Ben co-founded YAP! (Youth Ambassador Program), a partnership between the National Park Service and 3rd Eye. He has directed and co-produced seven YAP! music videos and the documentary "North Star Journey," which have since gained national attention. Ben has worked with thousands of youth since 1998 and therefore has the pulse on what young people respond to. His immense experience in youth development and media outreach led to his founding of Big Picture Anthems in 2016. Ben is an Adjunct Professor in the Communication department at Bristol Community College. He is a graduate from UMass Amherst, and has a Master's Degree in Media Ventures from Boston University's College of Communication. Ben is happily married, a father of three children and recently became a grandfather before the age of 40.